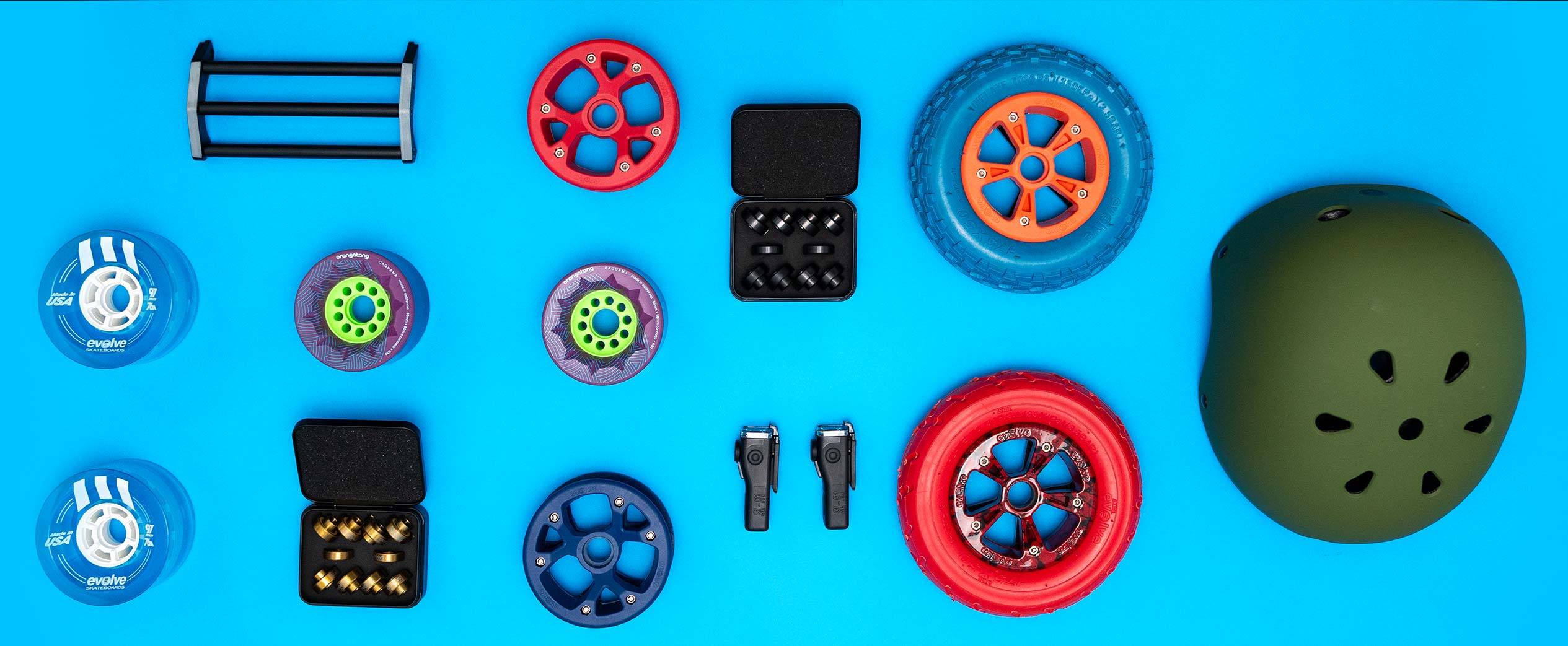 Uncover the surprises at our one-of-a-kind bundle sale! Three mystery boxes packed full of value (up to 70% OFF), including all of your favourite accessories and best-selling parts.
A curated selection of parts, accessories and apparel.
Can I return the box if I don't like the items inside?
Unfortunately, because of the substantial discounts currently applied, these items are not eligible for return.
If I buy two or more boxes, will I get the same products?
All Terrain and Street boxes will have slight variations in products, but all mystery boxes are similar.
How long it will take to dispatch?

Free shipping for accessories orders over $100.

Try it out and if you don't love it return it in as-new condition. * See store policies.

Team of Australian based technicians and support staff dedicated to keeping you on the road.

Largest network of global support centres in e-skate.

Mastercard, Visa, AMEX, PayPal, Laybuy, Zip, POLi, Afterpay